To sum it up, when adding an external jar file in Android Studio:
Copy jar to root/project/libs folder;
Right-click and add as library;
Add the jar to root/project/build.gradle (something like compile files('libs/test-jar-to-import.jar'));
Make sure the imported jar complies with Java 6 (7 will not do, for now).
# 출처: http://stackoverflow.com/questions/17751462/importing-external-jar-file-in-android-studio-noclassdeffounderror
안드로이드 스튜디오 프로젝트에 간단하게 라이브러리를 추가하는 방법입니다.
1. 프로젝트 브라우저를 Project 타입으로 변경합니다.
(Project 타입으로 변경해야 libs폴더가 보입니다.)
2. libs폴더에 추가하고자 하는 jar 파일을 복사해서 넣습니다.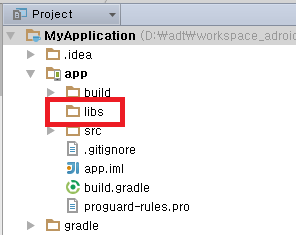 3. jar파일의 이름 등을 변경하는 화면이 표시됩니다.
4. libs폴더에 추가한 jar파일을 선택 후 마우스 오른쪽 클릭하여 팝업 메뉴를 표시하고, Add As Library 메뉴를 클릭합니다.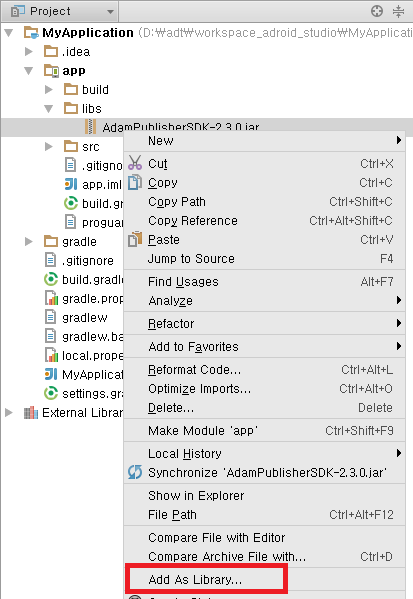 5. 아래의 화면에서 OK 버튼을 클릭하면 라이브러리가 추가됩니다.
6. 추가된 라이브러리를 확인 하려면, 프로젝트를 선택 후 오른쪽 마우스를 클릭하여 팝업 메뉴에서 Open Module Settings를 클릭합니다.
7. Project Structure 화면에서 Module을 선택하고, Dependencies 탭을 클릭하면 추가된 라이브러리를 확인 할 수 있습니다.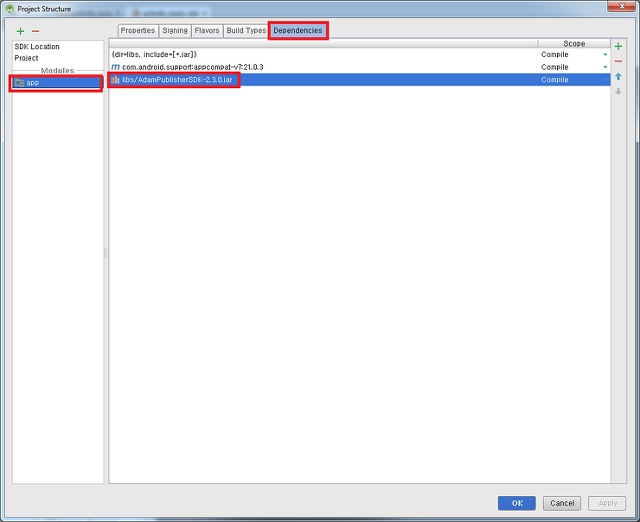 #출처: http://docko.tistory.com/entry/%EC%95%88%EB%93%9C%EB%A1%9C%EC%9D%B4%EB%93%9C-%EC%8A%A4%ED%8A%9C%EB%94%94%EC%98%A4-%EB%9D%BC%EC%9D%B4%EB%B8%8C%EB%9F%AC%EB%A6%ACjar-%ED%8C%8C%EC%9D%BC-%EC%B6%94%EA%B0%80%ED%95%98%EA%B8%B0